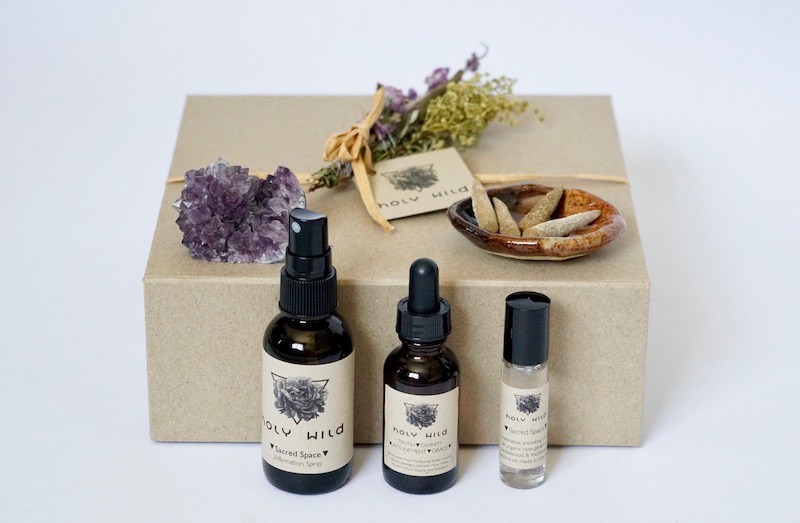 SACRED SPACE ritual kit
this kit invites you to create sacred space in your every day life, through simple ritual.
when we create sacred moments we can tap into the deep beauty and harmony woven into life, and to the divinity within.
thoughtfully curated and infused with deep intention, these items will assist you in connecting more deeply to yourself, so that you can connect to & experience divinity everywhere else.
super powers:
assists you in creating sacred pauses in your everyday life

helps create new habits that support you in connecting to your higher self/best self

invites beauty & grace into your life

raises your vibrational frequency

creates space for clarity & inner guidance

supports women artisans & organizations dedicated to reforestation
kit includes:
ritual guidebook

sacred space contemplation card

white rose flower essence (learn more here)

sacred space affirmation spray (learn more here)

sacred space anointing oil (learn more here)

temple blend, non-toxic hand rolled incense cones with muslin bag

incense bowl, handmade artisan pottery for holding incense cones

amethyst crystal
amethyst promotes inner peace, healing, protection, stress relief, balance, and self awareness. awakens the third eye, crown and etheric chakras. enhances meditation and intuition.
comes gift-ready in a reusable kraft cardboard box with magnetic closure

all organic or wildcrafted ingredients